Happy new year!
3W wishes you happy holidays and a wonderful 2022! 3W Customer Services is available every working day to help you and answer your questions regarding personnel matters, foreign allowances and postings abroad.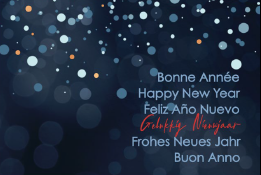 Information about living, working and travelling abroad can be found on this website. Can't find the information you need? Ask your question via our General question form Personnel and Operations: SSP Algemeen vraagformulier Personeel en Bedrijfsvoering.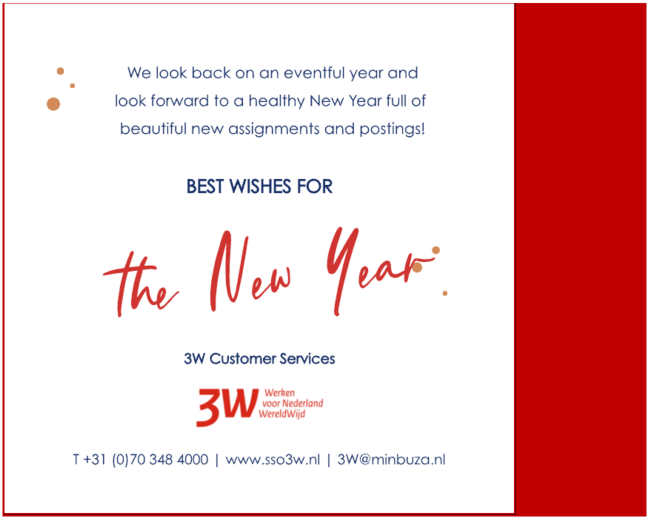 3W strives for 100% customer satisfaction through taking into account our customers' requirements and wishes and tailor-making our services to them. Do you have suggestions for improvements or comments? Let us know via SSP - Suggestion, complaint or compliment. This way we can serve you even better in 2022!